2011 Plant Puzzler #2 November 28th
GREETINGS, FLORA-PHILES!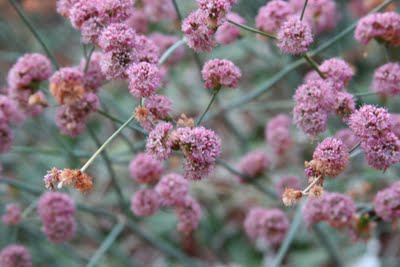 GREETINGS, FLORA-PHILES!
We had some great guesses for the first Mystery Plant. Almost every single one of them got the right genus, and most guesses nailed the exact species we were looking for--great work! The plant in question? Eriogonum grande rubescens. The rose-colored flowers in the picture were a bit deceptive, since they're normally much more vibrant. Close guesses were for eriogonum fasciculatum. A close coastal cousin!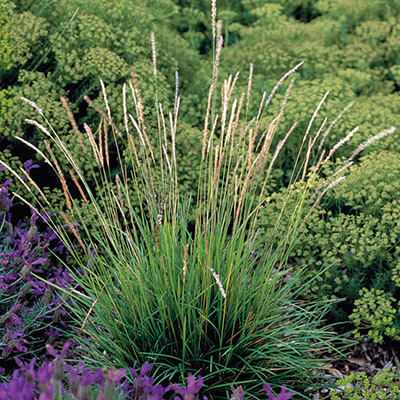 MYSTERY PLANT #2:
Though I hale from the montane regions of Mediterranean Europe, I've acclimatized to the mediterranean climates around the world (and no longer have an accent).
A member of the grass family, my yellowy-green tussocks reach about 18" tall
Each golden stalk of a seedhead is a tower of sparkling inflorescences. Allowed to bloom in the summer, they'll persist well into the winter if your Felcos dont get the best of them.
One of the favorite grasses of the Greenman, I look at home massed in the natural meadow, dotting a perennial garden, or as a fine textured groundcover.
WHO AM I??
Enter your guess here! Include your name and email where required, and in the comment box, write the genus, species, and (where applicable) the cultivar name of the current week's Mystery Plant. Write "Plant Puzzler" in the box marked "Phone" and include the date of the post with your entry. One guess per person, please! (Visit our Facebook page on Wednesday the 30th for a hint!)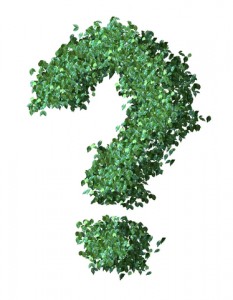 DON'T FORGET!
For every correct Plant Puzzler answer we receive, we're donating $1.00 to the SLO Botanical Garden. The top two people who guess the most correct plants at the end of the contest will win a bare-root tree! Check back next Monday, December 5th for the Correct answer, and the next Puzzler!
THIS WEEK'S WINNERS: Madeline, Daniel, Kaveh, Kim, Amy, Danielle, Greg, Christopher, and Mary.
We had some other very close guesses, and we'll be honoring those folks, too, with a donation to the Botanical Garden.