Striking Succulent Gardens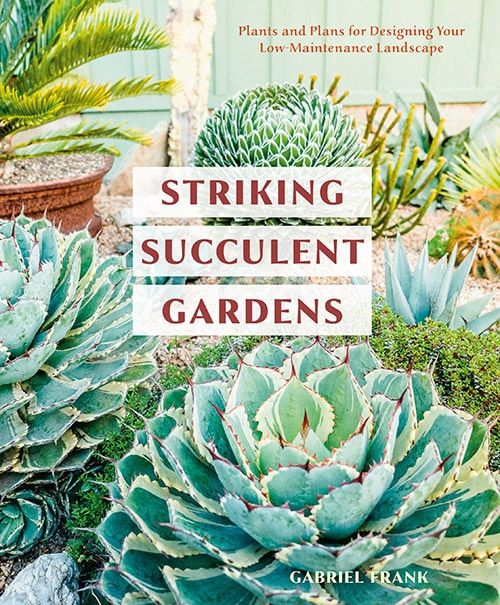 Design a succulent garden of your own, with inspiration, advice, and instructional step-by-step projects for container gardens, small-space gardens, mixed gardens, and more.
You can't help but be mesmerized by the eye-catching geometric forms and jewel-toned colors of succulents. But how do you grow these beauties in your own garden? One of the only books dedicated to succulent garden design, Striking Succulent Gardens is a stylish, modern gardening book for beginners and enthusiasts alike.
Known for his colorful approach and bold use of varied textures and shapes, garden designer Gabriel Frank offers practical ideas, simple concepts, stunning full-color photography, step-by-step instructions for a dozen different gardens, plant recommendations, basic succulent care, and an inspired approach to creating living art in your own garden. For those in colder climates, there is a list of cold-hardy succulents and advice for bringing container gardens indoors for the winter, making succulent gardens achievable no matter where you live.
Tough, water-wise, wildly popular, and nearly indestructible, succulents will transform your outdoor space, providing gardens of every size with minimal maintenance and maximum impact.
For a signed copy, fill out the form below!
Order Signed Copies
Please fill out the form below to order signed copies of our book.
Will e-mail you back with payment options.