Transform Your Personal Nature
Gardens by Gabriel specializes in everything from backyard sanctuaries to large-scale property transformations. Our commitment to sustainable practices drives us to design and install garden environments that are wildlife-friendly, low-impact and resource-efficient. Gardens by Gabriel will guide you through the process of idea generation, design creation, and landscape installation. And if you're looking to tackle your own project, we offer hourly consultation services.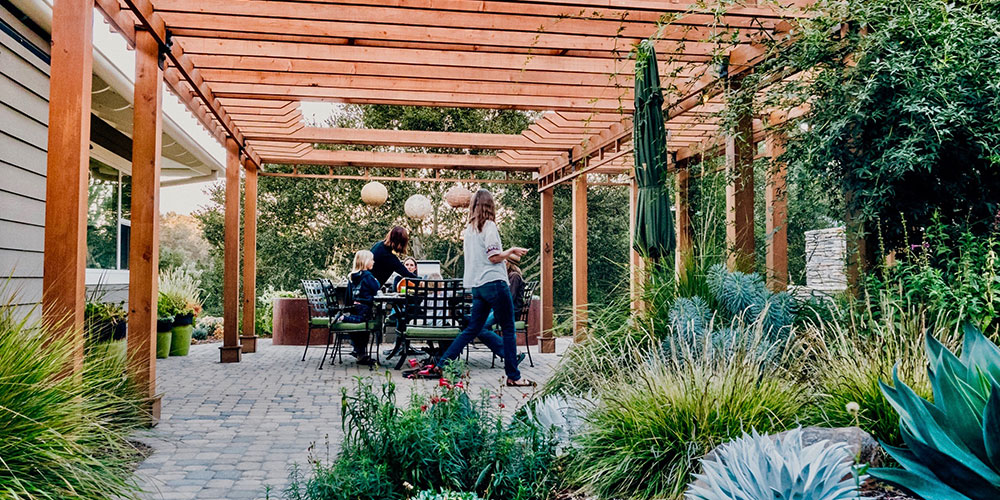 Create the Vision
During a design meeting, two designers will visit your site to get a feel for its microclimate, soil type, sun exposure, and grade. We gather from you how you'd like to enjoy your future garden and what features you envision.
Details in tow, we combine the nitty gritty with the fanciful to create a full-color Concept Plan that represents the blend of hardscape (patios, walk, pergola) with specific plant species to create your ideal outdoor living environment. You take the time to evaluate the Concept Plan for as long as you want before we finalize it.
With your feedback, we make adjustments and create the Final Plan. A garden design is not a rush job; the goal is to make sure you feel confident about the feel and layout before we move to installation.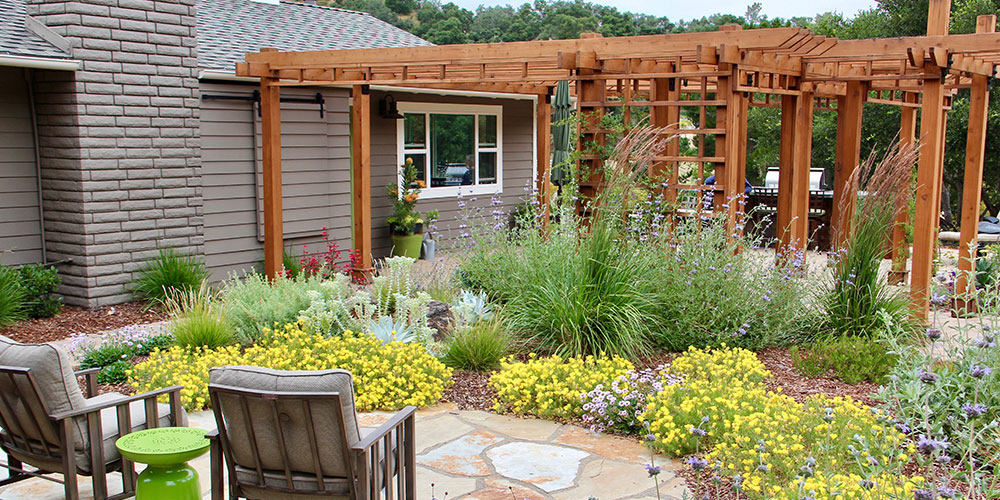 Build the Dream
All in a day's work right? Well… maybe just a bit longer. Designing and installing a garden takes as much coordination as a wedding–one that lasts anywhere from a week to months at a time! Constructing a landscape involves moving volumes of earth, removing unwanted plants, trenching for irrigation, and bringing in mountains of new materials. But banish those second thoughts and resist the urge to panic. We are well aware of how the process appears on the surface, and are there to help guide you through the uncertain stages. We take pride in treating your home like our own, making great effort to minimize impact to your daily rhythms during construction.