Dirt's For The Birds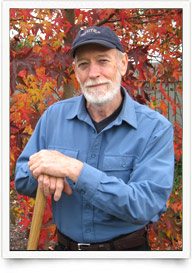 ...And even they will find it hard to swallow!
I'm a stickler about using the word "soil" when others may feel content to say "dirt." Simply put: Dirt gets on your clothes and coats your car. Soil feeds your plants through a complex system of living and dying organic matter. Soil is practically worth its weight in gold. In fact, I call one of the major components of good soil, compost, "black gold." A new-to-me garden blogger, Greg Seaman, wrote a piece for his blog recently that will help explain the importance of this essential garden nutrient. Read it here.
Remember: Soil is what you use to build your garden, and dirt is what you track through your house when your garden is done.