Gabriel's Tool Box
The right tool can make almost any landscaping task enjoyable. Just as easily, the wrong tool can make gardening uncomfortable, tedious, and seemingly endless. Here are a few of my favorite tools to keep on hand. These guys have performed well for me under a variety of conditions for a variety of needs.
Silky Saws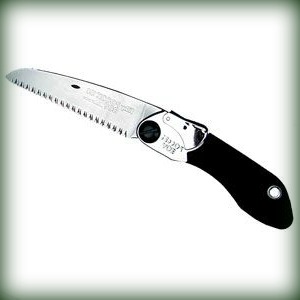 These Japanese fine pruning saws are crafted by a high-voltage induction process, leaving them hard and sharp yet flexible. Their unique tooth structure on the blades allows for both a strong and clean cut. Instead of a series of teeth sharpened on simply 2 sides, Silky Saws somehow have 4 sides to sharpen so they easily slide through the toughest branches. The quality of the steel is also very high, which is a difference of quality that day-in-day-out gardeners come to appreciate.
The Silky Pocketboy is my favorite for small, tighter pruning, like addressing a densely-branched tree. As a landscaping outfit, the bulk of the work that we do involves a medium-range pruner, with a blade that ranges from 8-12". We like Silky's curved and versatile Zubat, and the Gomtaro Prosentei, whose dual teeth (large at one end and small at the other) are the perfect pairing if you're only carrying one knife. For the backyard orchard or stand-alone lemon tree, the Hayauchi Pole Saw is perfect for long-distance pruning. Ours have stood the test of time and durability.
Toshibo Pruners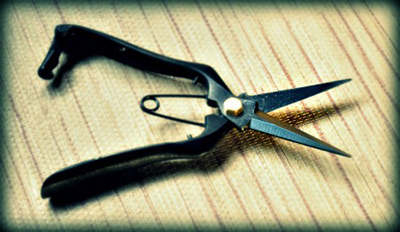 The second company we have come to admire is Tobisho, whose Secateurs pruners are a gardener's dream. The Toshibo pruners are hand-forged, durable, and haven't needed sharpening in over 2 months when normally that's a weekly task. Their sleek, charcoal-colored handle is continuous with the razor-sharp blade which gives multiple subtle improvements to the way they handle, meaning that overall they feel much easier and lighter in your hand.
Finding the right tool for yourself is important, so don't be afraid to shop around. Do give these companies a try when next you seek out gardening equipment.